Complete installation including gas fire pit, patio and garden beds
Paver driveway with compass rose
Paver Driveway Project Using Techobloc Villagio Pavers
Paver driveway with cobblestone apron
Walkway with steps to front entrance
Bluestone patio
Complete installation of walkway, shrubs and lawn
Cultured stone retaining wall with granite steps and brick walkway
Walkway rehabs, before and after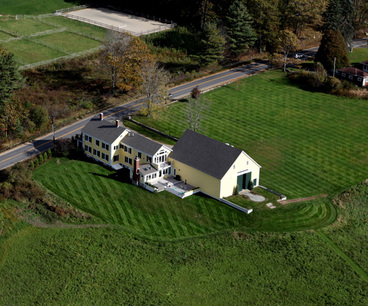 From the sky you can see how we alternate the cutting direction in order to keep your lawn healthy and looking in tip top shape!

---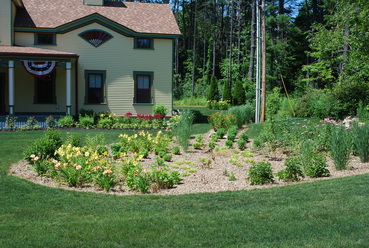 This rain garden incorporates perennials with a need for large amounts of water and also helps slow water runoff. This serves as an alternative to a retention pond.

---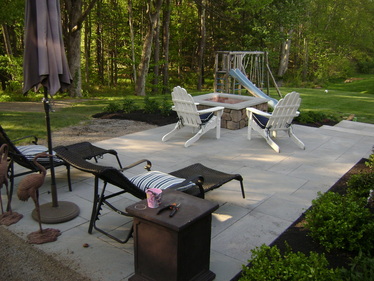 A custom blue stone patio with a fire pit is a nice addition to your backyard adding not only value to your home but also enjoyment and relaxation.

---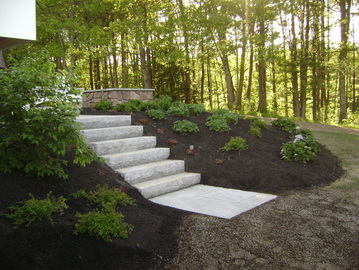 Granite steps and gardens with colorful perennials can make any hilly area on your property remain stable as well as allow for access to existing elevations.

---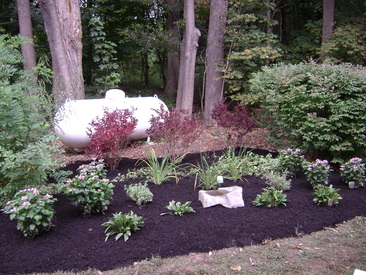 This colorful garden will grow in full, making this once fully exposed propane tank a forgotten item.



---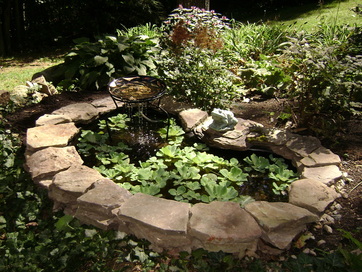 This pond makes a nice addition to a shade garden with a few gold fish and the sound of water falling.

---